News Releases
Aberdeen Minerals Wraps Up Mining Conference Season in London
December 2, 2022
A short retrospective on what has been a hectic fortnight for the Aberdeen Minerals team.
Last week our CEO, Fraser Gardiner, and General Manager, Drew Craig, attended the London 121 Mining conference. With a full schedule of meetings with prospective investors, it was a busy two days and there was encouraging interest in what we're doing in NE Scotland. Fraser then went on to attend the ABMEC Conference & Exhibition.
This week kicked off with the 2nd Critical Minerals Association conference on Monday, beginning with a reception at the Houses of Parliament, and then a full day of presentations and panel sessions at the Geological Society. Drew participated on the panel discussing geological data and he and Fraser were also joined by one of our Directors, Thomas Todd, and our Company Secretary David Taylor.
The majority of the week was taken up by the traditional pilgrimage to Mines and Money London, which remains one of the major global mining finance events. We were privileged to be invited to join the Department for International Trade (DIT) stand and had the pleasure of meeting Nigel Huddleston MP, Minister for International Trade.
These events offer a fascinating insight into the mining world and are an invaluable opportunity to connect with established and new partners and investors. Whilst it's far from clear as to what 2023 will offer across the mining sector, the simple fact remains that appetite for critical raw materials are very much a leading part of the agenda on transition, materials security and a return to economic prosperity. Watch this space for the exciting news to come from the Aberdeen Minerals team.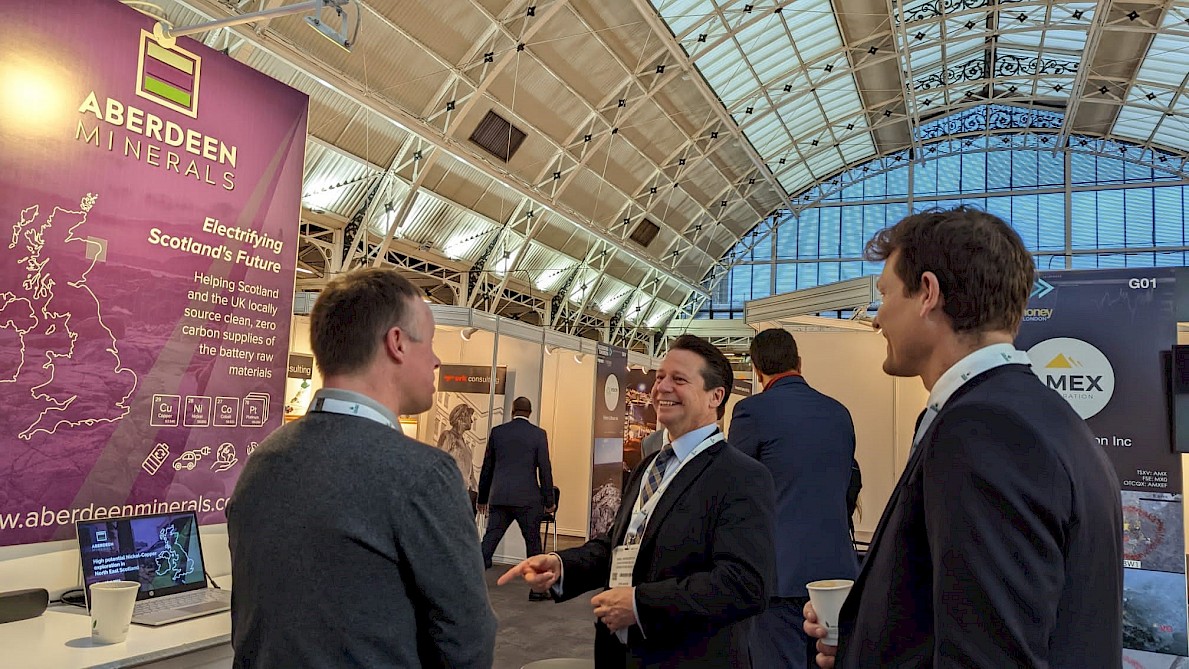 News Releases