News Releases
Aberdeen Minerals Commences Drilling Programme
February 14, 2023
Aberdeen Minerals Limited announces that it has commenced drilling at its Arthrath Project in Aberdeenshire. The drilling supports the exploration for deposits of nickel and copper – metals essential to the energy transition in Scotland and the UK – as well as cobalt, palladium and platinum, which are on the UK Critical Minerals List.
Fraser Gardiner, Chief Executive Officer of Aberdeen Minerals, commented:
"We are delighted to be underway with our drilling programme at Arthrath.
The transition to renewable energy and a net-zero economy will require large increases in the global production of nickel, copper and cobalt. With UK industry and green jobs relying entirely on overseas supply chains for these critical raw materials, our drilling programme represents an important milestone towards developing domestic mineral potential right here in North East Scotland."
The programme is being carried out by specialist contractor Priority Drilling UK Ltd using a single, small footprint drill rig. The mechanical drilling method bores a small diameter hole (48 mm or 64 mm) into the bedrock, and a cylindrical "core" of rock is extracted for geological study and testing.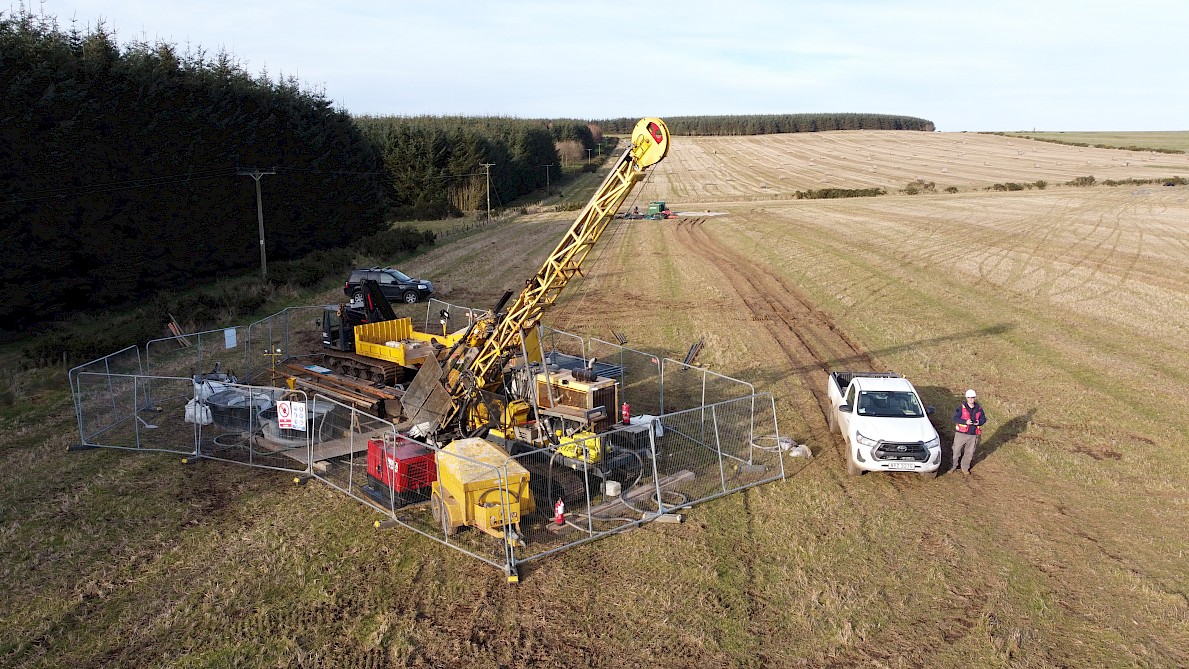 The purpose of the work is to validate and expand on drilling carried out by Rio Tinto in the 1960s and 1970s, from which only limited information is now available. The drilling will allow new and detailed geological, mineralogical and rock chemistry data to be collected and modelled, and higher-grade nickel-copper-cobalt mineralized zones to be investigated.
Six boreholes are planned in the current phase of work that is expected to run between two to three months. The programme is being carried out in accordance with the General Permitted Development (Scotland) Order 1992 (as amended) and the General Binding Rules of the Water Environment (Controlled Activities) (Scotland) Regulations 2011 (as amended).
Arthrath is the largest known nickel deposit in the UK and a safeguarded site for mineral development.
About Aberdeen Minerals Limited
Aberdeen Minerals is a privately owned company focused on the exploration and evaluation of battery metal deposits in North East Scotland, having secured exploration agreements with a package of landowners over prospective areas.
Enquiries and further information:
Phone: 0800 047 8736 Email: moc.slarenimneedreba@ofni
Fraser Gardiner, CEO
Drew Craig, General Manager
News Releases